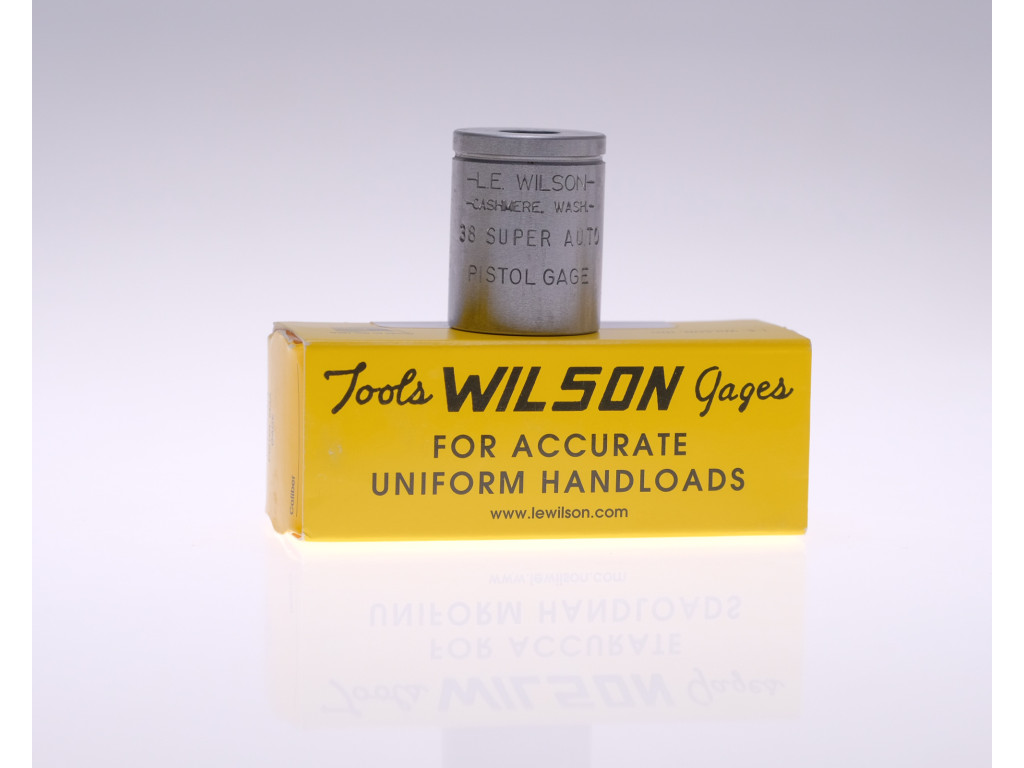 The Wilson Pistol Max (Cartridge) Gage is designed to check loaded pistol cartridges and is set to maximum SAAMI spec dimensions.
This gauge will measure Max Case Length, Max Cartridge dimensions and Max Loaded Round Length. But, more importantly, it will help you to determine what is going on with your loaded ammunition.
It can help to solve many issues associated with loading pistol ammunition. Such as, bowing of cases during sizing, oblong rounds, and bulge on the case or crimp just to name a few.
The Pistol Max Gage is a must if you are loading your own ammunition for your handguns or if you need to check purchased factory ammunition.
Part Number: PMG-PMG-38U
For more information visit: https://lewilson.com/pistol-max-gage

L.E. WILSON INC 38 Super Auto, Pistol Max , Case Gauge