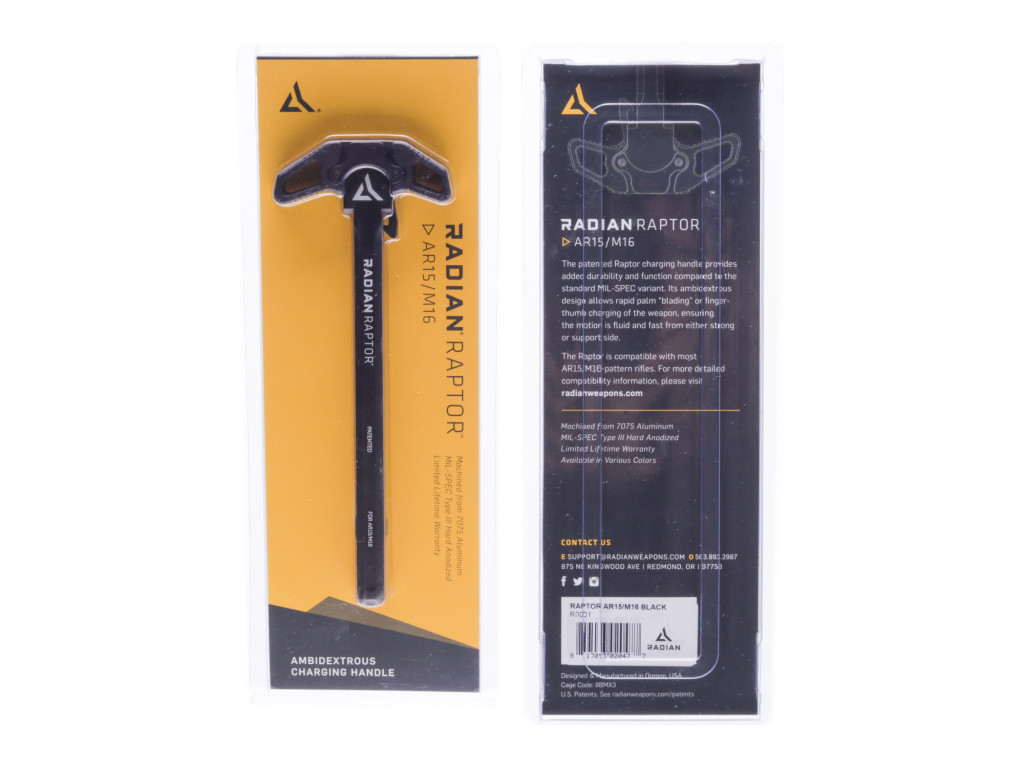 Ensure your rifle is cycling properly and ready for action in the field by installing this Radian Weapons Raptor Ambidextrous Charging Handle.
Radian Weapons precision machined these Charging Handles from lightweight and rugged aircraft-grade 7075 aluminum complete with a Milspec Type 3 hard coat anodized finish that protects them from harsh, corrosive elements.
The Radian Weapons Raptor Ambi Charging Handle features smoothly machined edges that reduce snags and are easy to use without damaging your hands. Install a Radian Weapons Raptor Ambidextrous Rifle Charging Handle for smooth operation with your AR15, M16, SR25, or AR10 weapon.
Product Code: R0001

For more information visit: https://www.radianweapons.com/en/accessories/charging-handles/60408

[8]

Radian Raptor, AR-15 Ambi