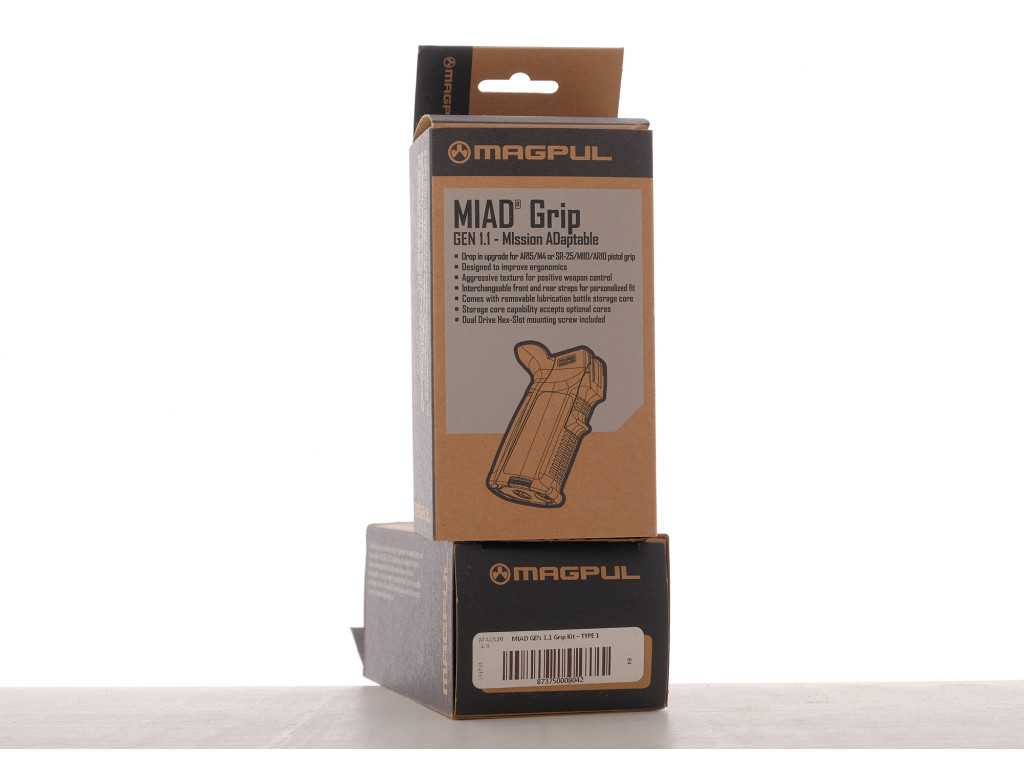 The MIAD (Mission Adaptable) GEN 1.1 Grip is a drop-in replacement for the standard AR15 / AR10 grip, now available in two dedicated configurations to fit most receivers. It is designed to improve ergonomics with interchangeable front and rear straps for personalized hand fit, an aggressive texture for positive weapon control, and is compatible with all Magpul grip cores to adapt to various storage needs.

This update to the original MIAD has improved strap retention and also comes standard with the newest grip core that holds an included 1/2 oz. lubrication bottle.

All mounting hardware is included.

Made in the USA.
Part No: MAG520

For more information: https://magpul.com/miadgen1-1gripkit-type1.html?mp_global_color=118

Magpul AR-15, MIAD Gen1.1 Grip- BLK