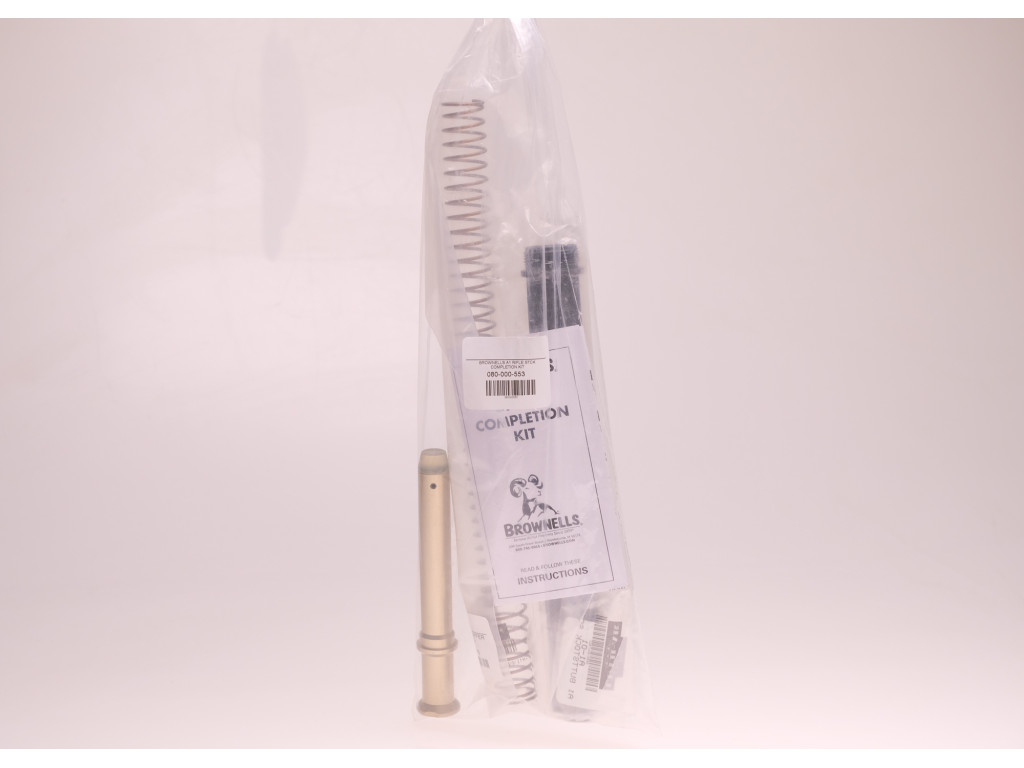 Specs: Receiver Extension & A2 Stock Spacer – Aluminum, anodized, matte black. Recoil Buffer – Aluminum and steel. Spring, Lock Ring, Receiver Plate – Steel. Kits fit standard, mil-spec AR-15/M16/M4 lower receiver and clones. Installation instructions are included.

This convenient kit contains all the components needed to mount the buttstock of your choice on an AR-15 rifle or carbine. Perfect for stock conversions such as altering a rifle to accept a collapsible carbine stock. All parts are manufactured from the highest quality materials and held to strict dimensional tolerances for proper fit and function.
Kits are available for the four standard buttstock types. A1 rifle kit contains a receiver extension tube, recoil buffer, recoil buffer spring, and buttstock cap screw.
Product Code: 080000553
For more information visit: https://www.brownells.com/gun-parts/rifle-parts/rifle-stocks-parts/ar-15m16-a1-rifle-buffer-tube-assembly/
[1]

Brownells A1 Rifle Stock Completion Kit