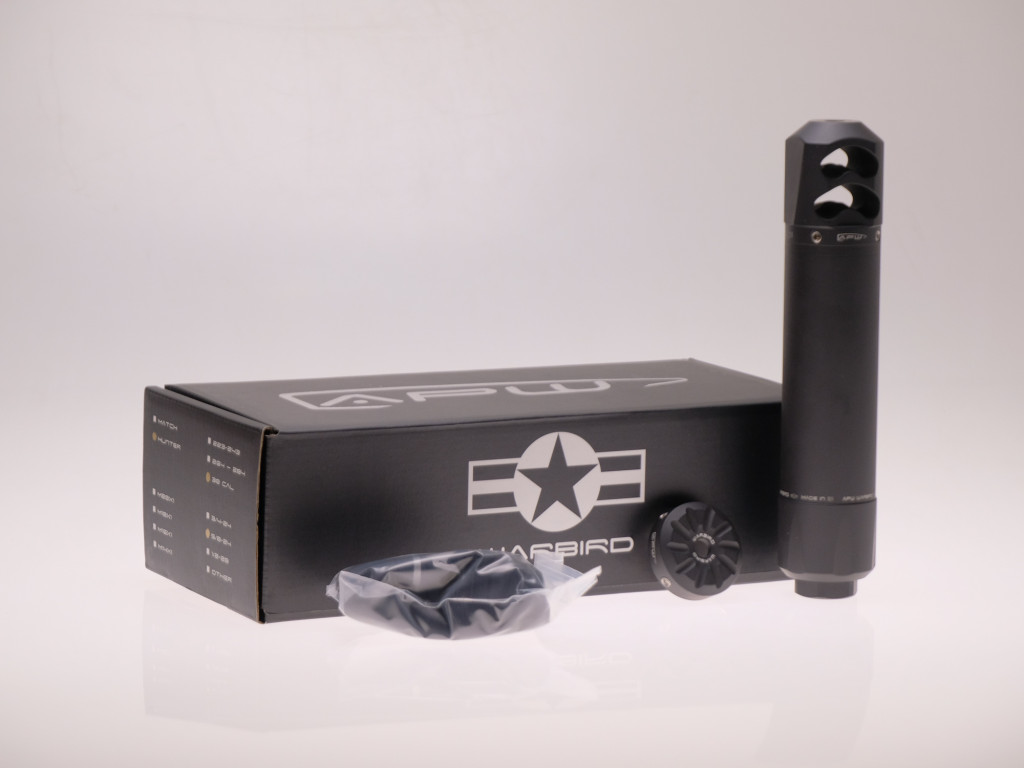 Axis Precision Worx Suppressor, Warbird, Hunter, 30 Cal 5/8 x 24
Unlock a new level of performance with the APW WARBIRD Silencer. The WARBIRD has been designed from the ground up to offer a modular solution that you can adapt to your needs. This makes the WARBIRD the perfect Silencer to cover all scenarios from the range to the hunting grounds.
Hunter - Bigger is better when it comes to reducing the recoil profile, the Hunter gives you maximum sound & recoil reduction due to its bigger volume and increases in internal baffles.

The WARBIRD features the unmatched quality and performance that you've come to love, proudly manufactured and designed in South Africa.
[1]

Axis Precision Worx Warbird, Hunter Suppressor, 30 Cal, 5/8" x 24