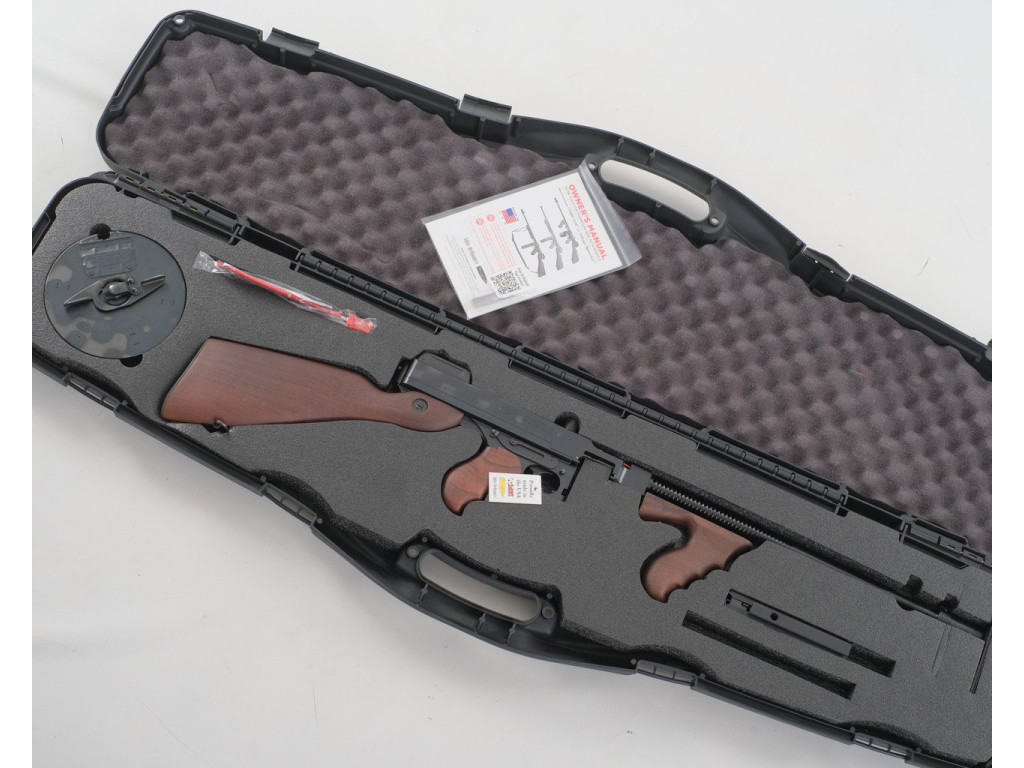 1927A-1 Deluxe Carbine, .45 Cal., with detachable buttstock and vertical foregrip with 50-round drum and 20-round stick magazine.

All the classic details of the time-honored original are reproduced in today's semi-auto Thompson.
The frame and receiver are machined from solid steel or aluminum.
The wood is genuine American walnut. This .45 caliber carbine features a 16 1/2" finned barrel, and compensator and is available with a blued steel receiver or a lighter-weight aluminum receiver. This configuration is our most popular model.
SKU: T150D
For moire information visit: https://shopkahrfirearmsgroup.com/copy-of-1927a-1-deluxe-carbine-45-cal-with-50-round-drum-and-20-round-stick-magazine/

[1]

Auto Ordnance 18" Tommy Gun, 1927A-1 Deluxe Carbine, .45 Cal., with detachable buttstock and vertical foregrip with 50 round drum and 20 round stick magazine