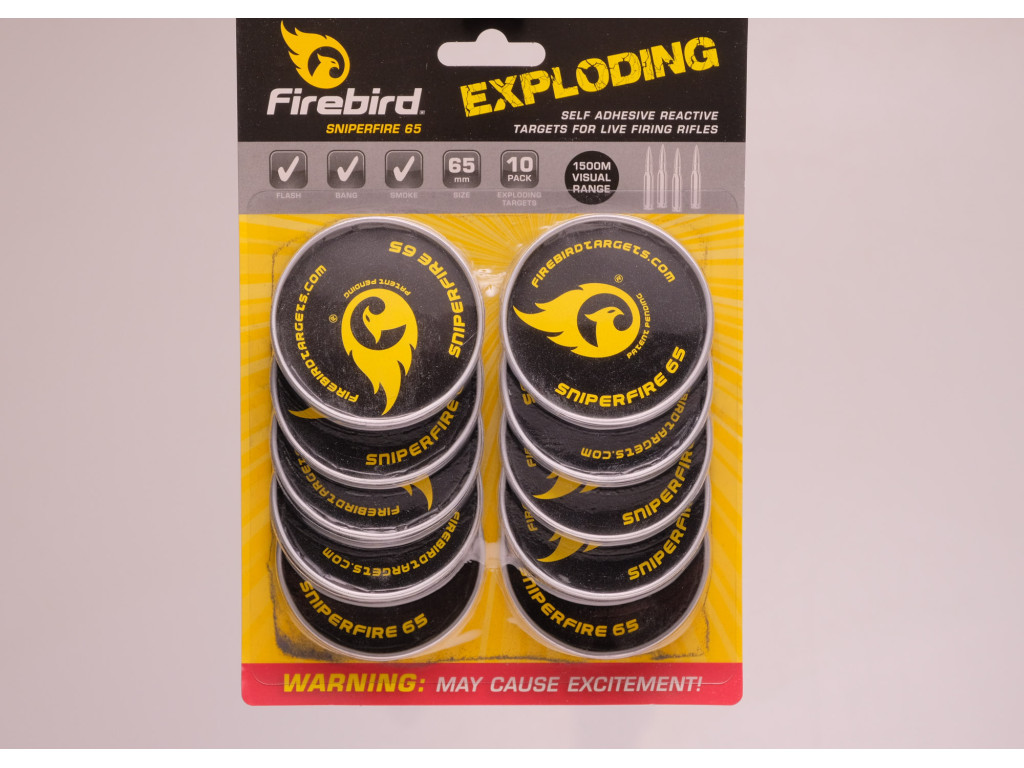 Sticky Firebird targets can be attached to flying or fixed targets.
For rifle or pistol shooting (All calibres except 4.5 mm).
When hit, Firebird 65 targets are the only detonating and reactive targets that combine noisy percussion, bright flash, and white smoke.

* Diameter of the target: 65 mm.
* Aluminium shell 5 mm thick.
* Weight: less than 10 g.
* Sold in blister by 10.

As a safety measure, it is advisable to stay at a distance of 10 meters when firing. The sound of the detonation is less than 120 db at 10 meters.
SKU : FIR6501

Firebird Sniperfire 65mm Reactive Exploding Target