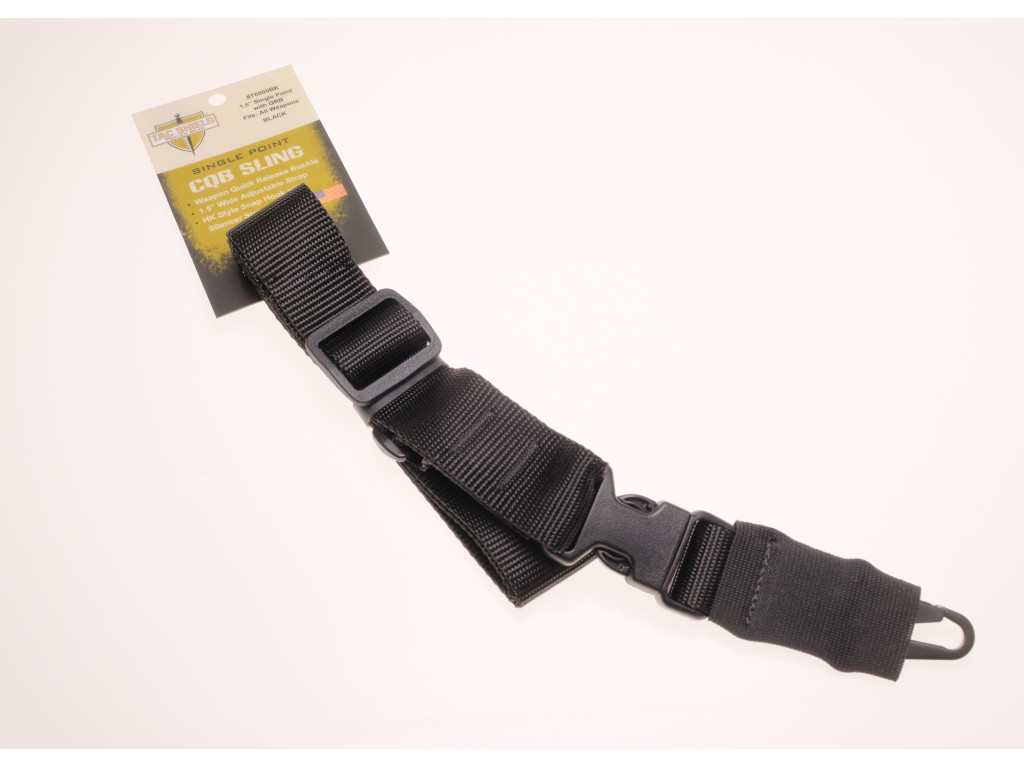 The CQB "Close Quarters Battle" Sling offers all the necessities for weapon carry and deployment. The wider 1.50" mil-spec non-abrasive webbing offers increased durability, comfort, and quick transitions between weapons.
CQB sling comes with a hook silencer sleeve that keeps weapon movement silent for critical missions.
The 1.25" emergency release buckles allow for easy removal from the body.
The single point HK hook is attached with a single ERB for quick weapon removal.
* Mil-Spec Webbing
* HK Snap Hook
* Hook Silencer Sleeve
* Single Quick Release Buckle
Tac Shield Proven Gear CQB Sling Single Point