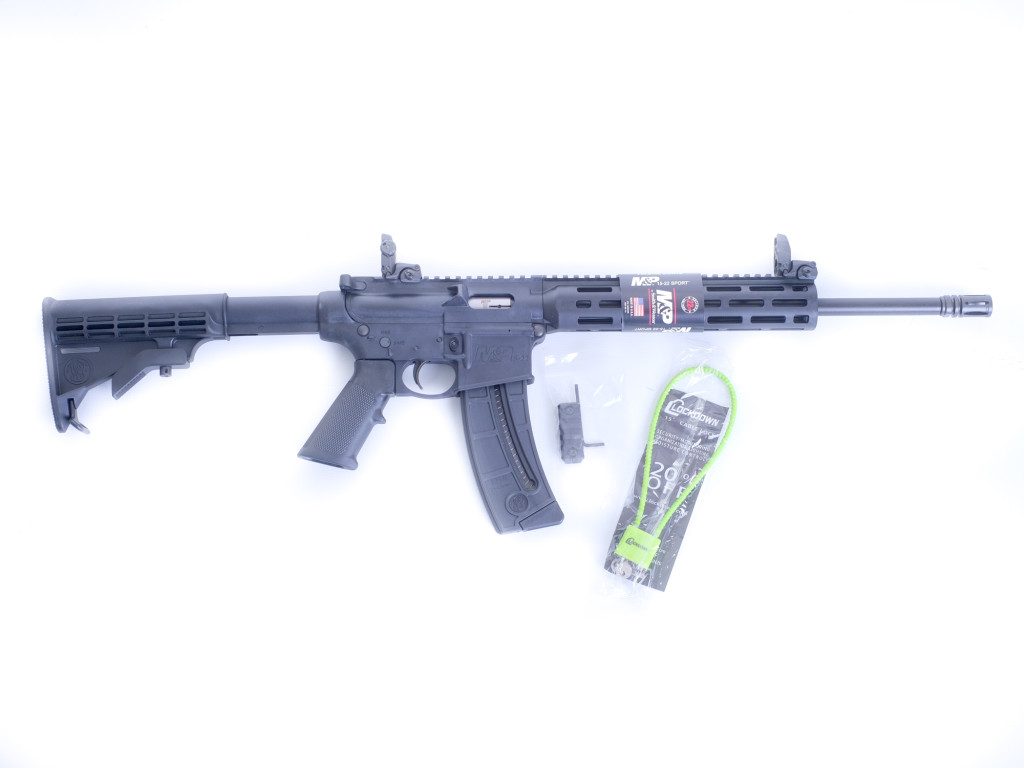 The M&P15-22 SPORT features a 16.5-inch M&P slim handguard that incorporates the popular Magpul M-LOK™ system.
The M-LOK system allows rifle owners to easily customize their M&P15-22 SPORT by adding accessories without removing the handguard.
M&P15-22 SPORT owners have the option of easily mounting numerous M-LOK compatible accessories or any number of Picatinny style rail sections designed to accommodate other accessories.
Smith & Wesson includes a 2-inch M-LOK rail panel with each rifle. The M&P15-22 SPORT comes standard with one of the most popular folding sights systems available for MSRs.
The removable Magpul MBUS® front and rear folding sights are lightweight and durable, further enhancing the performance and value of the new M&P15-22 SPORT.
For more info visit: https://www.smith-wesson.com/product/m-p-15-22-sport
[2]


Smith & Wesson 16.5" Rifle, 22 LR, M&P 15-22