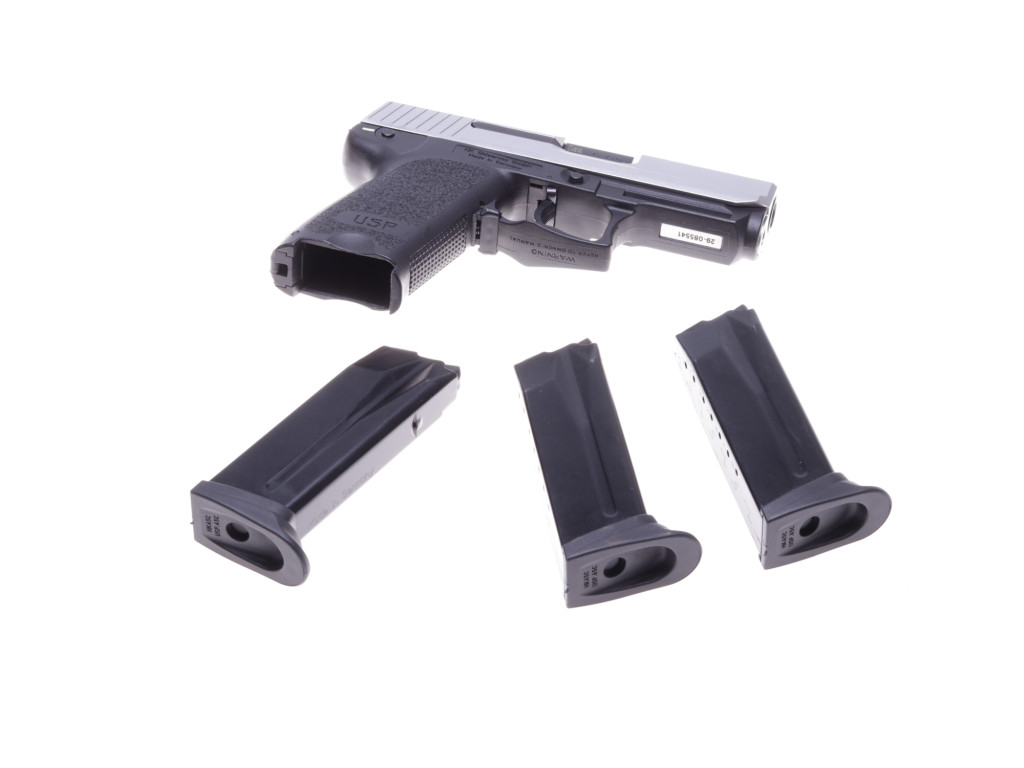 Originally designed for the American market, the USP (Universal Self-loading Pistol) has found international acceptance as an accurate and ultra-reliable handgun. Features favored by U.S. law enforcement and military users provided much of the design criteria for the USP.
The controls are uniquely American, influenced by such famous designs as the Government Model 1911 pistol. All USPs use a fiber-reinforced polymer frame stiffened by stainless steel inserts at areas subject to stress and friction.
HK pioneered this use of polymer materials in the production of handguns more than 30 years ago with the development of the VP70Z and P9S pistols. The USP control lever, a combination safety, and decocking lever is frame mounted and quickly accessible, unlike the slide-mounted safeties common on many semi-automatic pistols.
Using a modified Browning-type action with a special patented recoil reduction system, the USP recoil reduction system reduces recoil effects on pistol components and also lowers the recoil forces felt by the shooter.
This same recoil reduction system has been tested and proven in the HK Mark 23 pistol developed for the U.S. Special Operations Command. The USP recoil reduction system is insensitive to ammunition types and requires no special adjustment or maintenance.
It functions effectively in all USP models. The modular design of the USP's internal components allows the control lever function to be switched from the left to the right side of the pistol for left-handed shooters. The USP can also be converted from one type of trigger-firing mode to another. This includes a combination of double-action and single-action (DA/SA) modes and double-action only (DAO) modes.
For more information visit: https://hk-usa.com/hk-models/usp/
[1]

H&K .45 Auto, USP, Pistol with 3 magazines