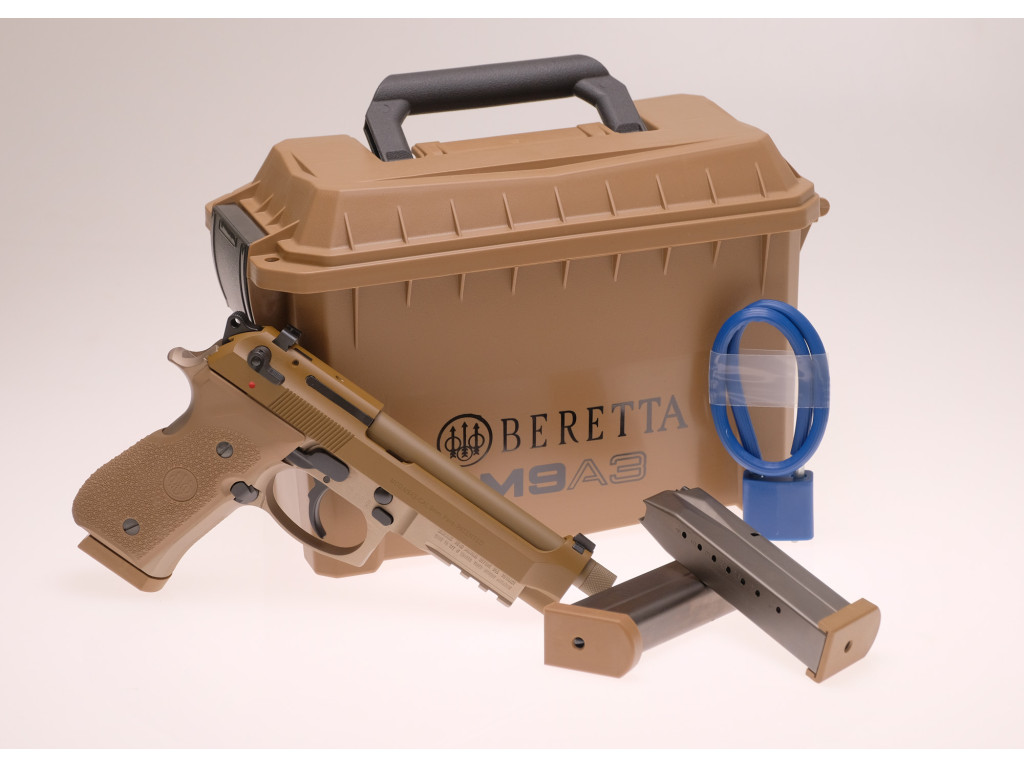 M9A3: Evolution of the Tactical-Pistol Concept
With the M9A3 semiauto pistol, Beretta has created a coming-together of all the tactical and functional features that today's combat professionals may require.
From Vertec-style thin grip to universal slide design convertible from safety-decocker to decocker-only, from a beveled magazine well to oversize mag-release button, from a 3-slot built-in Picatinny rail to high-capacity capability for maximum firepower, the M9A3 was designed to deliver the performance that military, law-enforcement and VIP-protection professionals demand. In short, this combat pistol was designed to be perfect for any tactical use, including home- and personal defense, tactical competitions as well as duty carry in any condition.
Vertec-Style Thin Grip for Instinctive Pointability
The Vertec-style vertical grip of the M9A3 offers two very important benefits. Its vertical configuration makes it easy to point the handgun where one would normally point the index finger of the dominant hand. This instinctive pointing is highly prized by tactical shooters and makes for consistent--and consistently-accurate--target acquisition. Also, the grips are thin in spite of being able to accommodate a double-stack, high-capacity magazine. This makes trigger-reach simple even for those with smaller hands, besides offering a more compact profile for those carrying the M9A3 concealed. All this, plus the crisp checkering on the front- and backstrap as well as the removable wraparound grip, make any combat hold simple and consistent.
Versatility and easy Accessorization
[1]

Beretta 9mm, M9A3 Tan, Pistol