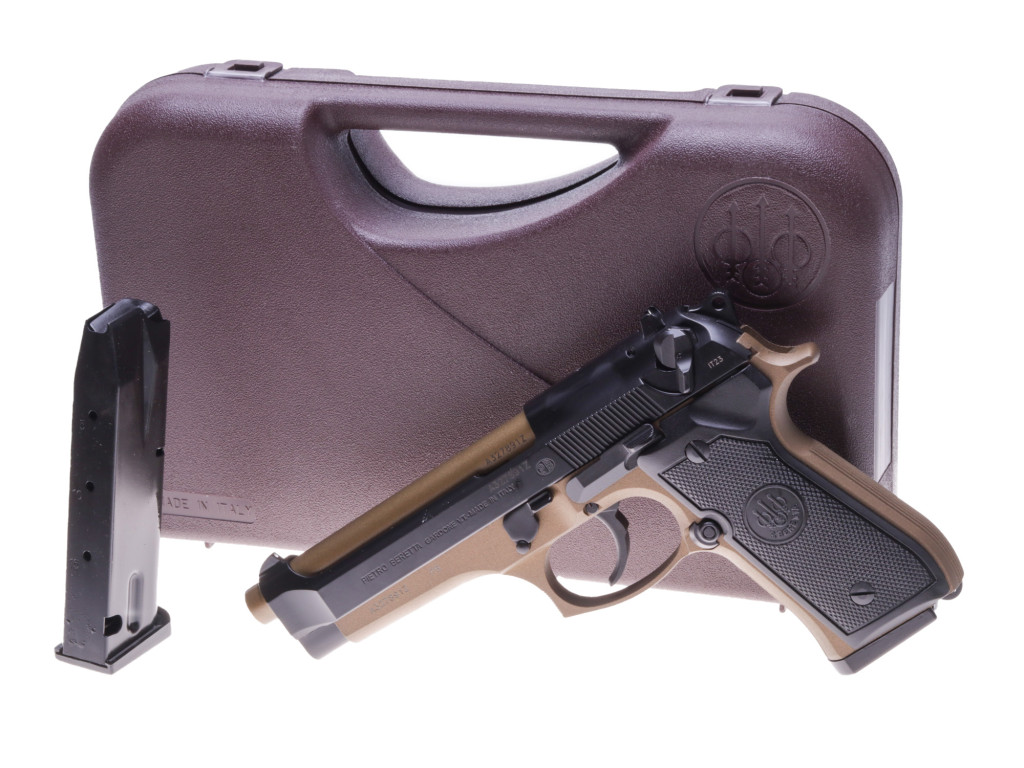 The Beretta 92 FS Bronze was designed to be and remain the most accurate, durable, and reliable semi-automatic pistol on the market.
Easy to use, absolutely safe, and with impressive firepower, it has remained the best military, police, and tactical pistol for over a quarter of a century.

Its open slide design and optimal chamber feed and angle allow for ultra-reliable feeding of commercial ammunition. It keeps passing the military's stringent 10-shot, 3" or less test at 50 yards.
If you want to own a highly functional piece of history—and one that will never let you down for home defense, carry, competition or recreational shooting—it is time to upgrade to the 92FS.
Product Code: A564DE72200002
For more information visit: https://www.beretta.com/en/product/92-fs-bronze-P0053

[1]

Beretta 9mm, 92FS Dual Tone (Bronze & Black), 2 Magazine, 15 Round