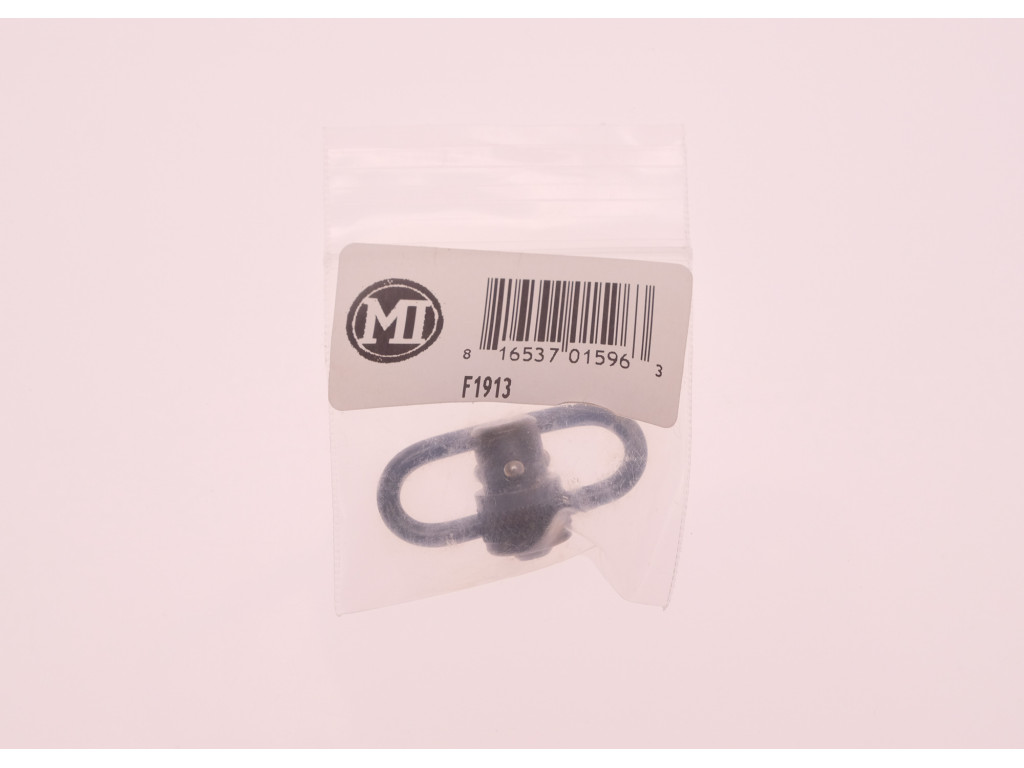 Provides Strong, Reliable Sling Attachment

Machined steel swivels with 1¼" loops feature smooth-operating, centrally-located push-button and polished ball bearing surfaces for easy attachment on firearms equipped with quick-detach bases.
Provides quiet, 360° rotation of the swivel to eliminate sling tangle and improve all-day carry comfort. The standard model features a standard weight loop formed from 1/8" diameter round stock.
The base is knurled for a positive grip, even when wearing heavy gloves. Available with polished blue finish. Heavy Duty swivel is constructed with an extra beefy base and push-button, plus a 3/16" diameter loop to handle maximum weight and abuse.
Mfr Part: F1913

Midwest Industries Standard Swivel