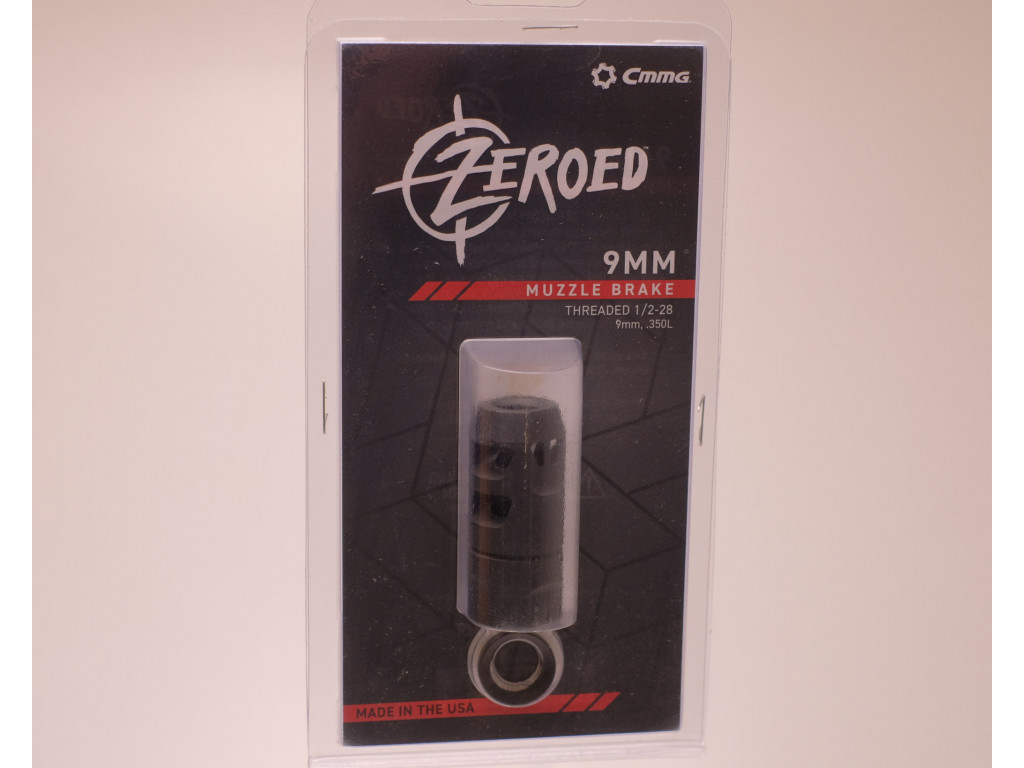 ZEROED Muzzle Brake 5.56mm

The CMMG ZEROED™ Muzzle Brake features angled ports that provide excellent recoil control and minimize muzzle rise. This allows for a faster return to target for more accurate follow-up shots and creates a more enjoyable shooting experience. Designed for 5.56mm and has 1/2x28 threads.

Made from 4140 Steel with a Nitride finish, the ZEROED Muzzle Brake has the durability and attention to detail that all CMMG products are known for.

Includes:
Muzzle Brake 5.56mm | 1/2-28
Crush Washer
Mfr Part: 99DA5F5

CMMG Zeroed SV 2.0 Muzzle Brake 1/2x28