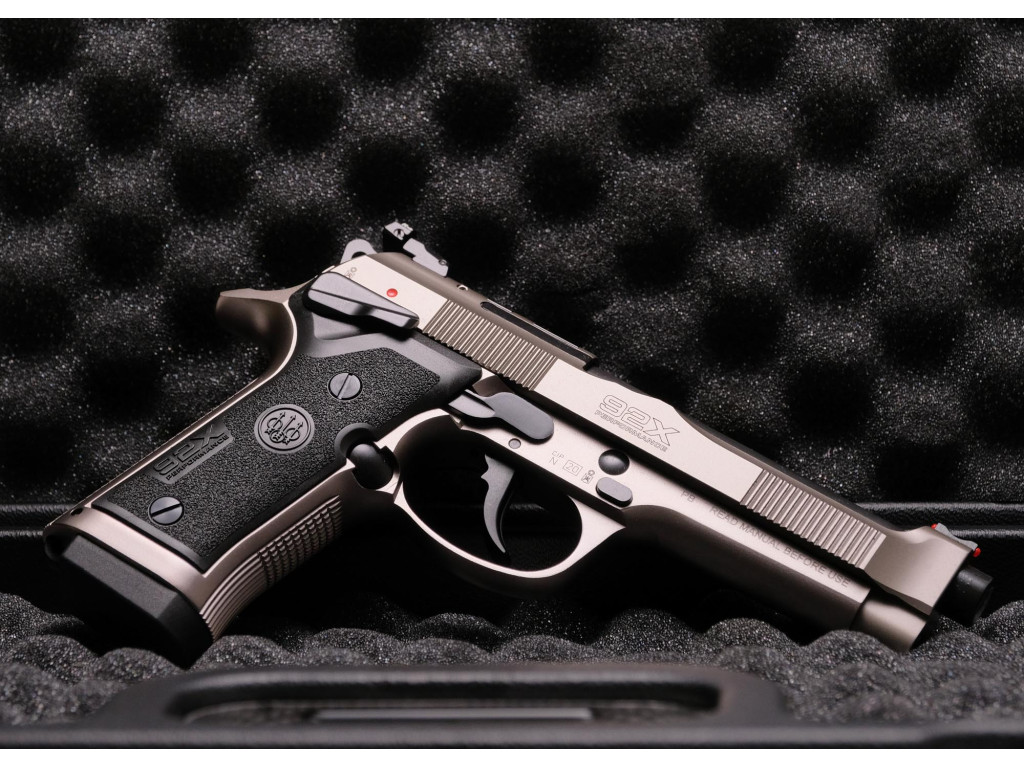 Launched in 2019, the Beretta 92X Performance pistol has helped to project the most famous Made in Italy pistol platform towards a new frontier of performance, speed and precision for the IPSC / USPSA dynamic shooting disciplines .
Two years after its first presentation, the new Beretta 92X Performance Defensive expands the sporting potential of the platform, this time with a series of modifications dedicated to IDPA shooting .
A limited run of only 300 units, the Beretta 92X Performance Defensive broadly maintains the characteristics that made the 92X Performance model famous and popular in such a short time, but with some "adjustments" developed in collaboration with the Beretta champions Eduardo De Cobos and Roberto Vezzoli, aimed at aligning the weapon specifications with IDPA regulations .
In particular, the weight has been reduced: thanks to the removal of the Picatinny rail and the steel frame, the lightening millings inside the Vertec-type grip and other modifications, the Beretta 92X Performance Defensive now weighs only 1210 grams. The barrel remains 4.9 inches (125 mm) long, for a total length adequate for insertion into the well-known "box" which determines the total size of regular firearms for IDPA competitions .
Given the retention of many of the features of the 92X Performance version - shape and size of the Hold Open lever, the disassembly lever, the ambidextrous manual safety on the barrel and the reversible magazine release button - the new Beretta 92X Performance Defensive fits specifically as a weapon for use in the IDPA Enhanced Service Pistol (ESP) category.
The 92X Performance Defensive slide - of the Vertec type, with front and rear "sawtooth" handling grooves - features the same adjustable rear sight and fixed front sight with fiber optic insert as the Performance model. In addition, on the Performance Defensive we find an installation system of a mounting interface for micro Red Dot type optics, increasingly popular on sports and defense / service weapons.
Beretta 92X Performance Defensive